As you guys who have been watching for a while would know, I've been experimenting a lot recently with different layouts and overlays in my racing videos to try and come up with the best solution to suit the most viewers.
With a little help from SDK Gaming and my friends in the Boosted Media Discord Community, I think I've finally nailed it, so in today's video, I wanted to share with you exactly how I record my racing videos and the details around the overlays I use.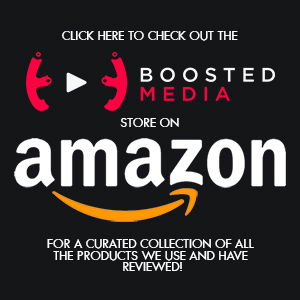 10% OFF SDK-GAMING with Coupon Code: SDK-Boosted10
https://www.sdk-gaming.co.uk/
Join our Discord Community:
https://discord.gg/7YzjkFQ
Follow us on Twitch:
https://boostedmedia.net/go/watch-online-sim-racing-streams/
Get involved in iRacing HERE:
https://boostedmedia.net/go/get-into-iracing-here/
If you'd like to pick up any of the gear you see in my videos, I'd love it if you could use the following links. A small percentage of the profits come back to me to put food on the table for my family and keep this channel growing.
FANATEC:
https://boostedmedia.net/go/fanatec-webstore/
MY GAMING PC SPECS:
https://boostedmedia.net/technology/boosted-media-ultimate-gaming-pc-system-specs/
Check out the gear we use and have reviewed in our Amazon Store:
https://boostedmedia.net/go/amazon-us/
More Sim Racing Reviews by Boosted Media