Back in May 2019, I put together a pretty comprehensive review video covering all the ins and outs of Assetto Corsa Competizione in its "full release" form. While I was impressed with the gameplay overall, there were some things that were deal breakers for me. Primarily the lack of proper triple monitor support.
Since then the game has apparently come quite a long way. Improvements have been made to the AI and physics, new content has been added, but perhaps more importantly, Triple Monitor support has been greatly improved as well as VR.
So today we give ACC another shot to see how far its come and if it's worth your money in 2020!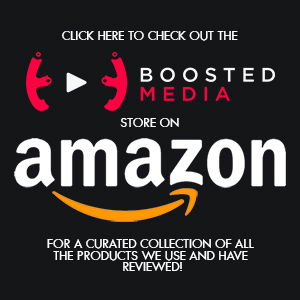 JUMP IN OUR DISCORD COMMUNITY HERE:
https://discord.gg/7YzjkFQ
___________________________________________
Keen to support Boosted Media? CLICK HERE:
https://boostedmedia.net/support-boosted-media/
___________________________________________
GRAB YOUR FANATEC GEAR HERE:
US: BUY FANATEC GEAR HERE
EU: https://boostedmedia.net/go/fanatec-webstore-europe-english/
AU: https://boostedmedia.net/go/fanatec-webstore-australia/
JAPAN: https://boostedmedia.net/go/fanatec-webstore-japan-english/
More Sim Racing Reviews by Boosted Media