I'll be honest with you. When I started this channel 5 and a half years ago, I never imagined it would one day become my full time job, but here we are!
My passion in life has always been to help people, so I couldn't be happier to now be able to focus on exactly that!
In today's video I'm going to fill you in on some big changes in my personal life that are taking place, what they mean for the channel moving forward (don't worry, it's all good news) and how we'll be growing this community into the future.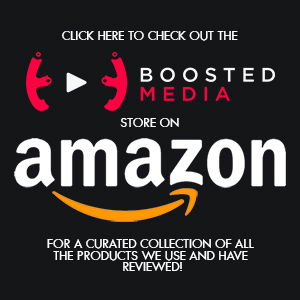 HOW YOU CAN SUPPORT BOOSTED MEDIA:
Join our Discord Community:
https://discord.gg/7YzjkFQ
Follow us on Twitch:
https://boostedmedia.net/go/watch-online-sim-racing-streams/
Become a Patreon Supporter:
https://www.patreon.com/boostedmediaofficial
Check out the gear we use and have reviewed in our Amazon Store:
https://boostedmedia.net/go/amazon-us/
If you'd like to pick up any of the gear you see in my videos, I'd love it if you could use the following links. A small percentage of the profits comes back to me to put food on the table for my family and keep this channel growing.
More Sim Racing Reviews by Boosted Media