Our content is and will always be completely free for you to access. We disagree strongly with the concept of paywalls, but to keep Boosted Media going, we obviously need to monetize in other ways. There is never ever an expectation for you to contribute financially to Boosted Media. However, any contribution great or small is a massive help and goes a long way towards helping us continue to grow.
I'd love to personally thank each and every one of you for your continued support of Boosted Media and look forward to many more years of continued growth as a community of like-minded people!
If you'd like to understand more about how Boosted Media earns an income and gains access to products to review, check out THIS VIDEO.
Below is a list of all the ways you can do your part to keep Boosted Media growing…..
DONATION & MERCH LINKS
---

Simply follow the link and use the discount code "BOOSTEDNOW5". This will give you a 5% discount. In addition we will receive a small commission.
Trak Racer 5% OFF Discount Code: "BOOSTEDNOW5"
NOTE: Discount amount may vary.
---
OTHER AFFILIATE LINKS 
Affiliate links are the perfect way to support Boosted Media. Simply follow one of the links below to make purchases. It doesn't cost you anything extra, and a small portion of the profit from each sale comes back to us to put food on the table, keep the reviews and videos coming and keep the community thriving.
The following affiliate links are available:
Simply follow the link to your region and we will receive a small commission when you purchase your sim racing gear.
Please make sure you accept cookies when prompted or I won't receive the commission.
---
Looking for a specific brand of Sim Racing gear?  Use the following links and make your purchase with Digital Motorsports for us to receive a small commission on the sale
---
BECOME A MEMBER ON YOUTUBE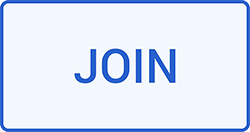 If you'd like to make a monthly contribution to Boosted Media, the easiest way to do this is by clocking the JOIN button below one of our videos on YouTube.
Depending on the level of membership you'd like, you'll get exclusive access to a range of perks. IMPORTANTLY, none of these act as a paywall to content. All our content is and will always be completely free to access.