One of the things I love doing is helping local businesses get a head start. So when a friend from the sim community messaged me to let me know Abruzzi Racewear was getting an Australian distributor and if I would be interested in giving them a hand, I, of course, said YES!
More local distribution means more products and cheaper prices for us sim racers. So it's a win/win for everyone!
Anyhow, today we take a look at Abruzzi Racewear's custom race gear in more detail!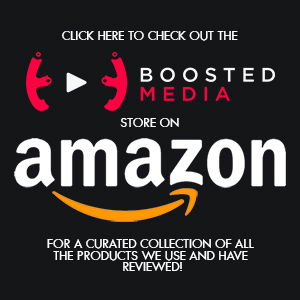 BOOSTED MEDIA Special Edition Boots and Gloves:
(NOTE: These are not affiliate links and I do not receive a kickback of any sort)
Boosted Media Boots:
https://www.abruzzi.com.au/product-page/boosted-media-signature-sim-karting-boot
Boosted Media Gloves:
https://www.abruzzi.com.au/product-page/boost-media-signature-glove
___________________________________________
JUMP IN OUR DISCORD COMMUNITY HERE:
https://discord.gg/7YzjkFQ
___________________________________________
GRAB YOUR FANATEC GEAR HERE:
US: BUY FANATEC GEAR HERE
EU: https://boostedmedia.net/go/fanatec-webstore-europe-english/
AU: https://boostedmedia.net/go/fanatec-webstore-australia/
JAPAN: https://boostedmedia.net/go/fanatec-webstore-japan-english/
___________________________________________
Keen to support Boosted Media? CLICK HERE:
https://boostedmedia.net/support-boosted-media/
More Sim Racing Reviews by Boosted Media