Today we go back to the game that started it all for me, IndyCar Racing 2.
Sure I played plenty of arcade-style racing games before this one, but this was the first "proper sim" I was ever exposed to as an 11-year-old way back in 1996. Back then I was playing it on a 70MHz Macintosh using a keyboard, but today I have it up and running on my sim PC using a Logitech G920.
Let's see just how far things have come in the last 25 years!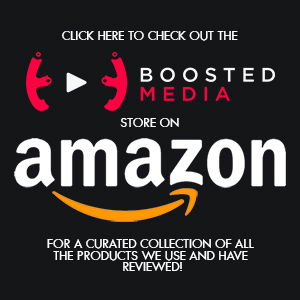 A huge thank-you to "Mike's Track Building and Sim Racing" for their tutorial video on how to get this running under Windows 10:
https://www.youtube.com/watch?v=0jEzQer0mlw
JUMP IN OUR DISCORD COMMUNITY HERE:
https://discord.gg/7YzjkFQ
___________________________________________
GRAB YOUR FANATEC GEAR HERE:
US: BUY FANATEC GEAR HERE
EU: https://boostedmedia.net/go/fanatec-webstore-europe-english/
AU: https://boostedmedia.net/go/fanatec-webstore-australia/
JAPAN: https://boostedmedia.net/go/fanatec-webstore-japan-english/
___________________________________________
Keen to support Boosted Media? CLICK HERE:
https://boostedmedia.net/support-boosted-media/
More Sim Racing Reviews by Boosted Media