Those of you who have been following this channel for a few years would remember about two and a half years ago I purchased a relatively cheap 3D printer called the Cocoon Create Touch from Aldi. Unfortunately, I had a lot of issues with it and ended up returning it, thus there were never many videos about it.
However, with the need to 3D print things coming up for me more frequently these days, I decided to take the plunge again, this time with a Creality Ender 5! So in today's video we unbox, assemble and try out our first few prints with the Ender 5.
I am by no means a 3D printing expert so this is more of a first experience than a review video, but I hope it shows you what it's like for a newbie to set one of these printers up from scratch.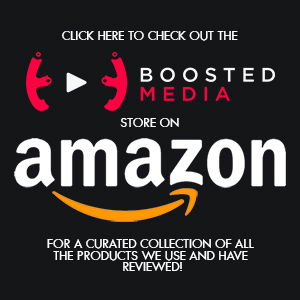 JUMP IN OUR DISCORD COMMUNITY HERE:
https://discord.gg/7YzjkFQ
________________________________
Keen to support Boosted Media? CLICK HERE:
https://boostedmedia.net/support-boosted-media/
________________________________
BUY YOUR ENDER 5 HERE:
https://kit.co/BoostedMedia/3d-printing
________________________________
Calibration Cube on Thingyverse
https://www.thingiverse.com/thing:2757663
________________________________
Great review of the Ender 5 from Teaching Tech:
https://www.youtube.com/watch?v=fxFLkqD6QTU
More Sim Racing Reviews by Boosted Media