The Fanatec Porsche 911 GT3 R wheel has been one of the most hyped sim racing products of 2019 and has been floating around the various sim racing expos in prototype form for well over a year now, so I'm absolutely stoked to be one of the first to give you a hands-on look at the wheel and its hardware and software features.
Some of the key features we will cover in this video include:
OLED ITM (Intelligent Telemetry Mode) Display
MPS Multi-Position Switches/Rotary Encoders
Podium Paddle Module Dual Stage Clutch Operation
Fanalab Settings
RGB Led Lighting and Flag LEDs
Tuning Menu
The hardware making up this wheel includes:
Podium Button Module Endurance
Podium Hub
Podium Advanced Paddle Module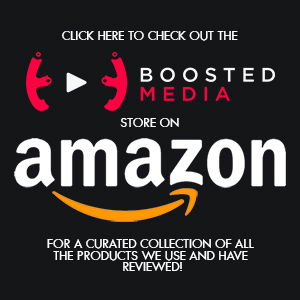 IMPORTANT – Forum discussion regarding Beta Driver installation:
https://forum.fanatec.com/discussion/1438/podium-button-module-endurance-software-package-incl-instructions/
JUMP IN OUR DISCORD COMMUNITY HERE:
https://discord.gg/7YzjkFQ
___________________________________________
NOTE: The following are affiliate links. A small commission from the sales from these links comes back to Boosted Media to keep us making videos.
Thanks very much for your support!
Podium Leather Edition – USA
Podium Leather Edition – AUS
Podium Leather Edition – EUR
Podium Leather Edition – JAP
Podium Suede Edition – USA
Podium Suede Edition – AUS
Podium Suede Edition – EUR
Podium Suede Edition – JAP
ClubSport Leather Edition – USA
ClubSport Leather Edition – AUS
ClubSport Leather Edition – EUR
ClubSport Leather Edition – JAP
ClubSport Suede Edition – USA
ClubSport Suede Edition – AUS
ClubSport Suede Edition – EUR
ClubSport Suede Edition – JAP
More Sim Racing Reviews by Boosted Media