In today's video, we unbox and assemble the newest addition to the Fanatec PODIUM range, the Porsche 911 GT3 R wheel.
This wheel comes as a modular system including the rim itself, Podium Hub, Podium Advanced Paddle Module and Podium Button Module Endurance.
Assembly is relatively straightforward and I didn't run into any problems what-so-ever. Expect the entire process to take you around 20 minutes.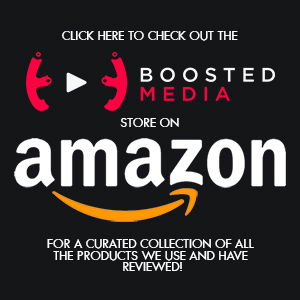 JUMP IN OUR DISCORD COMMUNITY HERE:
https://discord.gg/7YzjkFQ
___________________________________________
NOTE: The following are affiliate links. A small commission from the sales from these links comes back to Boosted Media to keep us making videos.
Thanks very much for your support!
Podium Leather Edition – USA
Podium Leather Edition – AUS
Podium Leather Edition – EUR
Podium Leather Edition – JAP
Podium Suede Edition – USA
Podium Suede Edition – AUS
Podium Suede Edition – EUR
Podium Suede Edition – JAP
More Sim Racing Reviews by Boosted Media