A few weeks ago, this little gadget from Wish popped up in my Facebook news feed. It caught my attention so I posted a screenshot up on my YouTube community page with a challenge to reach 500 likes and I would buy one, along with an Xbox One Controller to put it to the test.
You guys delivered, and the goods arrived today, so lets put it to the test in iRacing and Project Cars 2 to see whether these things are actually any good!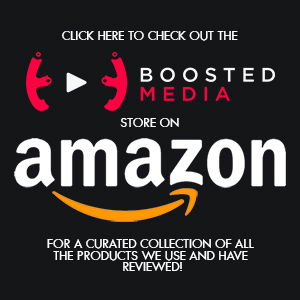 Join our Discord Community:
https://discord.gg/7YzjkFQ
Follow us on Twitch:
https://boostedmedia.net/go/watch-online-sim-racing-streams/
If you'd like to pick up any of the gear you see in my videos, I'd love it if you could use the following links. A small percentage of the profits comes back to me to put food on the table for my family and keep this channel growing.
FANATEC:
https://boostedmedia.net/go/fanatec-webstore/
MY GAMING PC SPECS:
https://boostedmedia.net/technology/boosted-media-ultimate-gaming-pc-system-specs/
Check out the gear we use and have reviewed in our Amazon Store:
https://boostedmedia.net/go/amazon-us/
More Sim Racing Reviews by Boosted Media