It's time to reveal the final product of our insane PC gaming build! As we've done plenty of detailed PC building videos before, I've gone with a simple build montage this time around. But if you have any specific questions about the build, let me know in the comments!
After the montage, I'll take you through some of the details of the build and my thoughts on building in the Lian Li V3000 case.
Apologies for the delay in getting part 2 out to you guys. We had some DOA parts so had to wait for RMA on those before we could proceed with the build.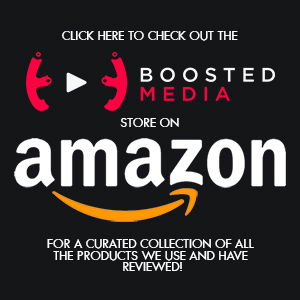 JUMP IN OUR DISCORD COMMUNITY HERE:
https://discord.gg/7YzjkFQ
___________________________________________
Keen to support Boosted Media? CLICK HERE:
https://boostedmedia.net/support-boosted-media/
___________________________________________
COMPONENTS IN THIS VIDEO:
Case:
Lian Li T3000 Tower Case –
Motherboard/Processor/Ram/GPU/Storage:
Intel i9 9900K – https://amzn.to/35vXXdp
Nvidia RTX 2080 Ti Founders Edition – https://amzn.to/346Sid7
Gigabyte Aorus Z390 Master Gaming Motherboard – https://amzn.to/2O5oO9X
Corsair Dominator Platinum RGB 64GB RAM – https://amzn.to/2Ox1Pnu
Samsung 860 EVO V-NAND SSD 2TB – https://amzn.to/2O8B35Y
Seagate 4TB HDD – https://amzn.to/2O8B35Y
Cooling:
Lian Li BR Lite 120 Aluminium RGB Fans
EK-Velocity RGB CPU Waterblock – https://amzn.to/35rJ9fP
EK-Coolstream XE 480 Radiator – https://amzn.to/345C9ol
EK-Coolstream XE 360 Radiator – https://amzn.to/35nuty9
EK-Coolstream PE 360 Radiator – https://amzn.to/2XCoYJ9
Barrowch OLED Flow Meter
Power Supply:
Super Flower Leadex Titanium 1600W
More Sim Racing Reviews by Boosted Media